SPRING Werbeanzeigen / Ads
SPRING ist ein nicht-kommerzielles Projekt und wird zu einem wesentlichen Teil durch Werbeanzeigen finanziert: allesamt Original-Kunstwerke der SPRING-Künstlerinnen, die in Absprache mit dem Kunden angefertigt werden. Der Inserent erhält das signierte Original + Belegexemplar. Anzeigenbeispiele unten oder hier zum Download. /
SPRING is a non-profit magazine. It is financed essantially through self-drawn ads: each of them a piece of art created individually for every client by their favorite SPRING member. Clients receive the original artwork + a copy of the magazine. Examples of ads below, or here.
Info:
Katrin Stangl
werben(at)springmagazin.de
oder direkt bei den Zeichnerinnen / or contact Artists directly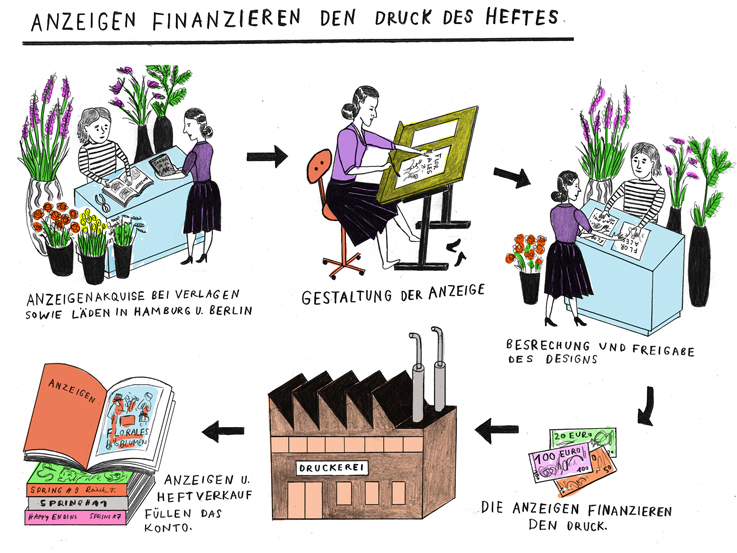 © Sophia Martineck, 2015